Now,black garlic is becoming more and more popular in many countries, especially for our body health.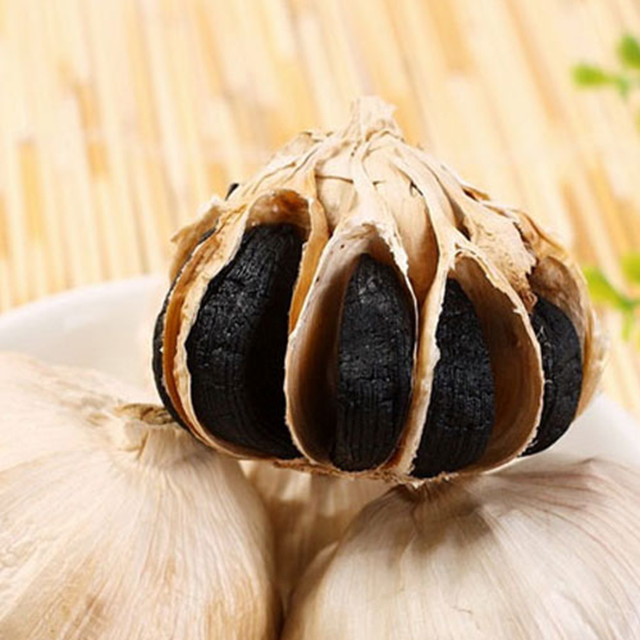 Lowers Cholesterol
Black garlic contains high concentrations of the compound S-allylcysteine, which has been found to lower cholesterol levels. "During the fermentation process, the compound allicine (which gives raw garlic its distinctive odour) is turned into s-allcysteine," nutritionist Robert Hobson said. Additional research also found decreased levels of lipids and cholesterol in rats that were fed a diet of black garlic.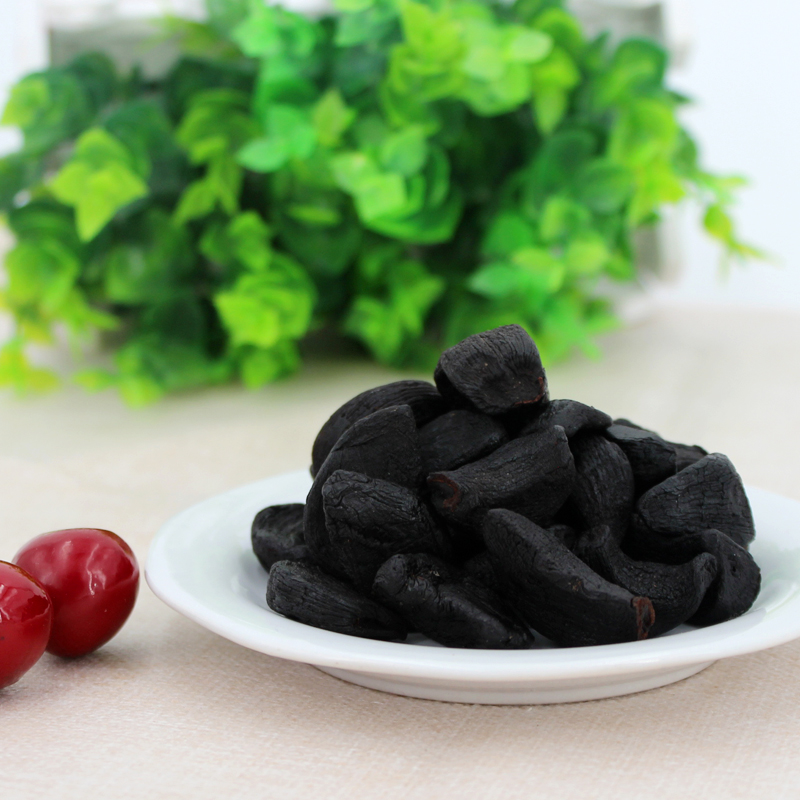 It Is High in Antioxidants
A 2009 study, titled "Antioxidant effect of garlic and aged black garlic in animal model of type 2 diabetes mellitus," found that black garlic had higher levels of antioxidants than its white counterpart, and that it could be used to prevent diabetic complications. Antioxidants protect the integrity of cells and have been linked to delaying signs of aging.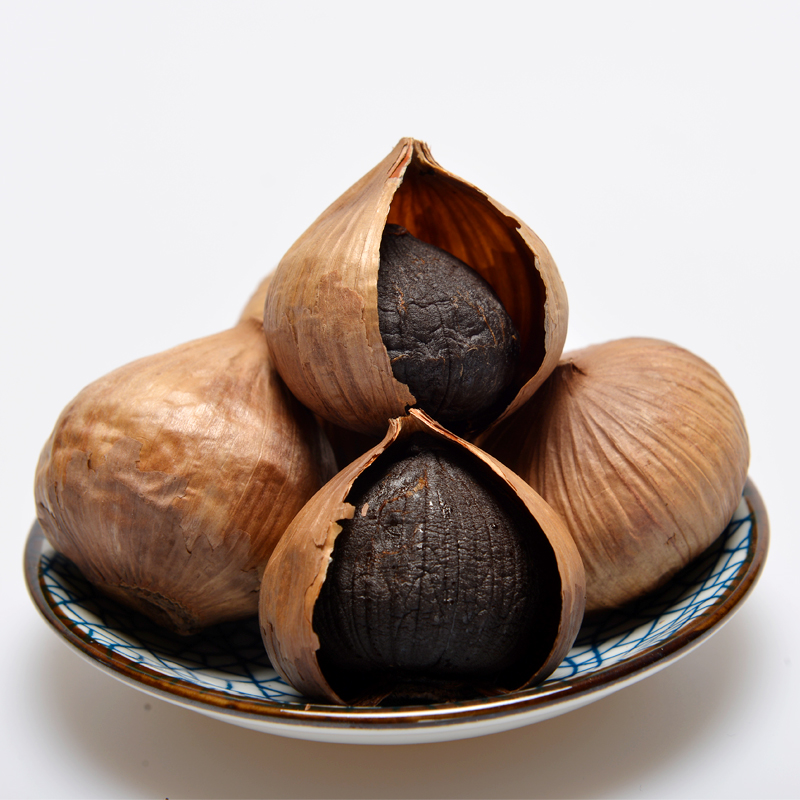 It Might Help Prevent Colon Cancer
A growing pool of evidence is showing that black garlic can be used to prevent various cancers. A 2014 study from Spandidos Publications found that aged black garlic extract inhibited the growth of a pathway crucial to the development of colon cancer, suggesting that aged black garlic extract could possibly be used in the prevention and treatment of colon cancer in the future.